Artists At Work
As the pandemic reality unfolded in 2020 and into 2021, the curatorial and production company
The Office
(New York & London) set out to craft a social impact project "inspired by the Depression-era Works Progress Administration" which would be "designed to give artists resources to continue to produce work" and "build new structures and partnerships that will help to sustain the creative sector in a post-pandemic America." A stated outcome was to "embed the arts more deeply into communities to the benefit of society as a whole."
The Office centered artists in their response to the pandemic because, "Artists are the messengers who will lead us into the future—their work will help us to understand our new world; their creativity and inspirations will both express and allow us to maintain our humanity through trials that feel inconceivable."
The
Artists At Work
project took place among artist cohorts and communities in
Los Angeles County
, the
Mississippi Delta
, the Greater Chattanooga "
Thrive
" region, and along the Southern US Border, "
Borderlands
". daniel johnson is honored to have been selected to work alongside the
Mississippi Center for Cultural Production
(Sipp Culture) and the
Jackson Hinds Comprehensive Health Center
to imagine a new relationship which connects their common commitments to community health in the town of Utica, MS. This residency took place from March 2022 - March 2023.

Over the course of 2022 and into 2023, daniel johnson's Artist At Work project was the performance of a patient, curiosity-driven relationship building artwork to connect the work of the Mississippi Center for Cultural Production and the Jackson-Hinds Comprehensive Health Center in Utica, MS. There are an array of connections between Sipp Culture's community engagement around food, culture, and storytelling in Utica and the long-time commitment the Jackson-Hinds Comprehensive Health Center has had to wellness in the town of Utica. To offer just an inkling of how deep these roots go, the Utica Clinic was the first of the JHCHC clinics and when he was just a child, Sipp Culture Co-Director Carlton Turner remembers getting dental work done there. He and JHCHC CEO Dr. Jasmin Chapman made the connection in our first meeting that she may very well have been Carlton's first dentist.

Over the course of a year, johnson spent time getting to know the Utica area by frequenting businesses, exploring the area on his tricycle, attending community events, and generally researching possibilities and curiosities of the partners (like the history of their properties). These adventures took him to the MS Department of Archives and History, Raymond County Courthouse, the Mississippi Community Health Workers Association conference, Main Street and Depot Street businesses, the Utica Library, and more. Through months of periodic porch conversations and strategic imaginings, it became clear that Food Access and Food As Medicine were areas of alignment for both partners and part of wider conversations taking place among Utica residents. We all leaned into what it takes for both organizations to say yes to projects and how communication and relationships within JHCHC can support collaboration between Sipp Culture and the local JHCHC Utica clinic.




Along the way, we built an understanding of the food-initiatives that had occurred and were planned for JHCHC such as Food Prescriptions, American Heart Association cooking classes, and a soon to open food pantry at the Utica clinic. Thinking has begun connecting Sipp farm schedules to potential produce prescriptions for Utica patients living with diabetes. Overlaps in certifications for food handling have been discussed between the organizations. And Sipp Culture is now pursuing its own research on how to integrate the learnings and practice of Community Health Workers into their operations. The

Community Health Center Association of Mississippi

has shared their interest to work together to create an Arts & Culture expertise which supports the work of community health workers and could be a continuing education opportunity to expand their skills.

As the end of the residency drew to a close, johnson and the clinic collaborated on a project to test and celebrate their ability to collaborate across the partner organizations. From the very beginning, Jackson-Hinds had voiced that their number one goal in the partnership was to increase the utilization of their services by Utica residents. To achieve this goal, johnson and the clinic worked to design roadside placards sharing services and times as well as appointment booking info for the clinic. There had never been a roadside sign communicating this information. In the course of producing the placards, we established how future artists might inhabit studio space at the clinic, what sinks they might use, what is needed from the central office and marketing throughout the process, and best ways to communicate. It was a success ~ and now there is a foundation upon which Sipp Culture and the Utica clinic can build on. In fact, they are continuing this work together in

One Nation One Project

.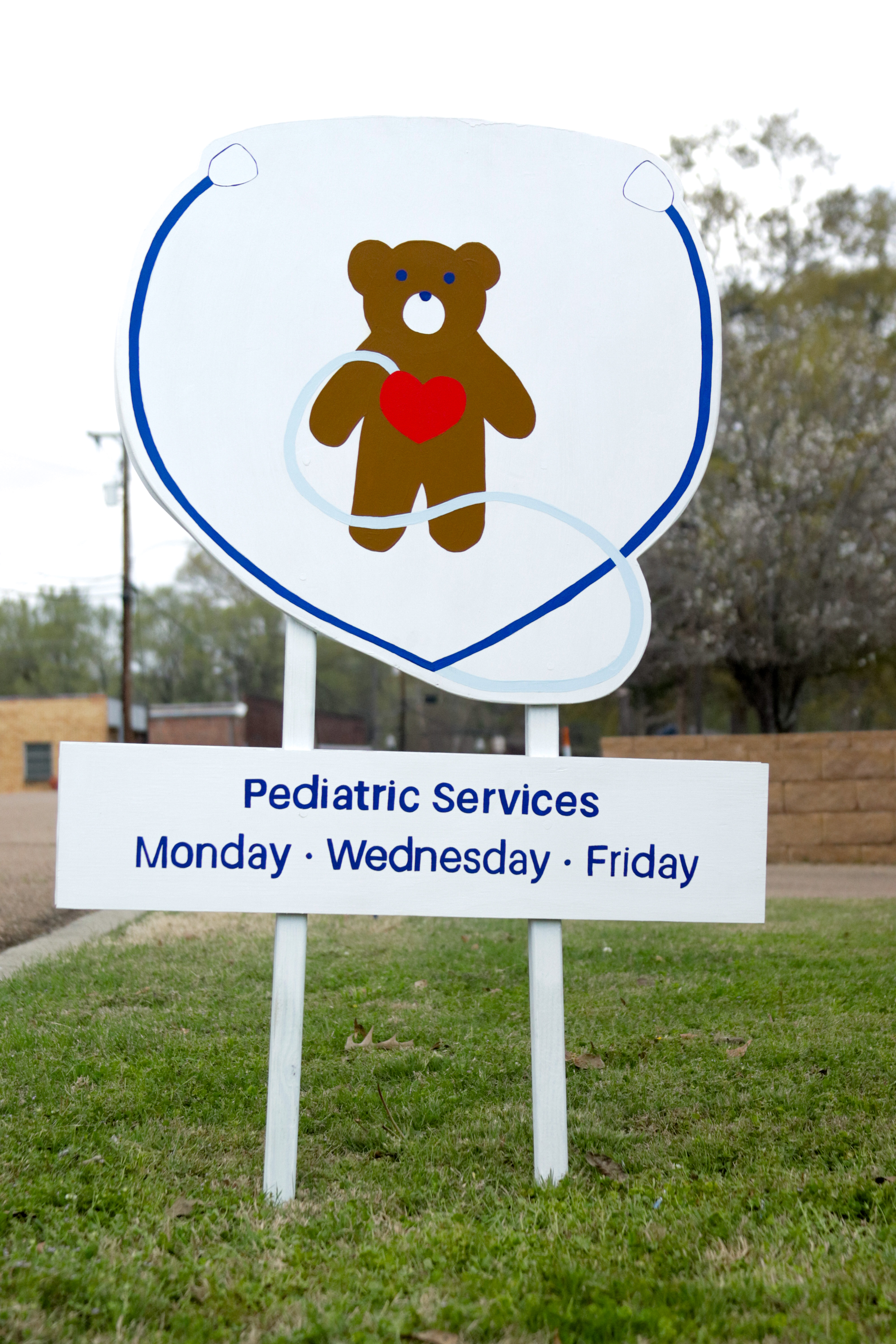 ---
daniel@significantdevelopments.us — Jackson, Mississippi