Cultural Strategist
One Nation One Project, Utica Community Advisory group





One Nation One Project

(ONOP) is a multi-faceted artistic intervention designed to activate the power of arts and culture to strengthen the social fabric of our nation and heal our communities. Undertaken in partnership with the

National League of Cities

(NLC)

Improving Community Health and Resilience through the Arts

initiative, ONOP and NLC leverage the power of the arts to support city leaders' efforts to improve the health, cohesion and resilience of their communities.  daniel johnson is serving as the Cultural Strategist for the ONOP Utica, MS Community Advisory Group. johnson's work facilitating the ONOP Utica Community Advisory Group builds on the work johnson performed for Artists At Work. The partners for ONOP Utica are

Mississippi Center for Cultural Production

,

Jackson-Hinds Comprehensive Health Clinics

, and the

Town of Utica

.

For this artwork johnson helped to form a team of community members who are taking the lead for engaging the Utica community toward a large-scale project in July 2024. johnson first worked with this Community Advisory Group (CAG) to determine what their wellness focus would be, the group settling on Food Access. johnson and the group then designed their community engagement strategy to include 1) researching ways Utica residents currently address the challenge of food access in their rural community, 2) tracking the narratives people are telling about food access in Utica, and 3) prototyping partnerships and initiatives to address food access). Finally, the group determined that their large-scale July 2024 project would be a festival to showcase food access initiatives in Utica by and for the community. The festival would also be an opportunity to invite broader participation in the initiatives crafted over the course of the ONOP project.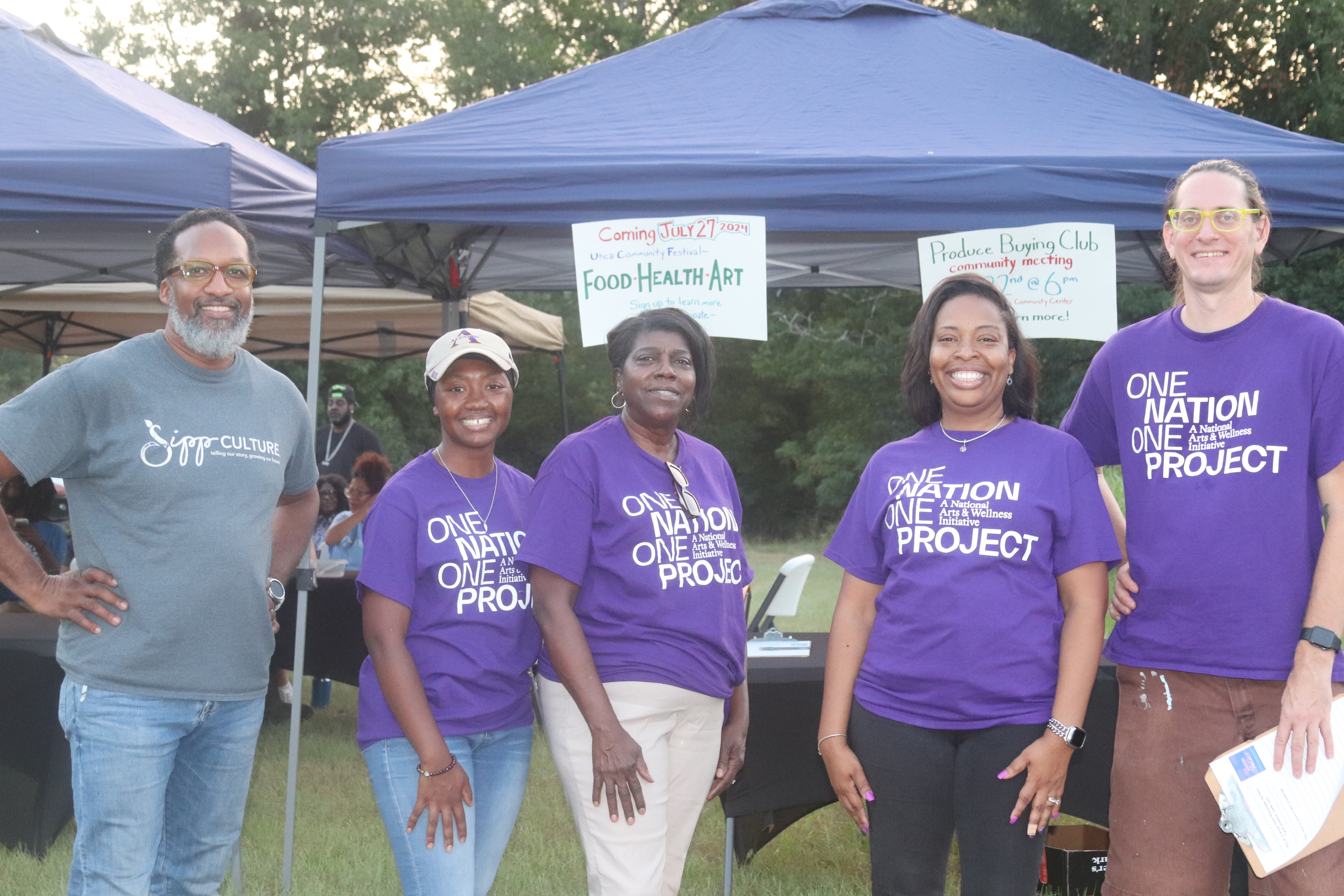 In August 2023 the Community Advisory Group began monthly meetings with residents of 39175 to explore interest in a FoodBuying Club. The group discussed collectively buying directly from producers such as MS farmers and ranchers in order to have fresh food available in Utica at better prices. A working group formed at the first interest meeting who will research and propose organization and actions for the broader group. The CAG also named their July 2024 festival - Homegrown Utica Fest and laid out a budget for the remainder of the year with funding set aside for the Food Buying Club, community organizing at the clinic food pantry, community arts workshops and gatherings, and commissioned public art engagements.

revised 9/03/2023
Stay tuned here for updates.

---
daniel@significantdevelopments.us — Jackson, Mississippi